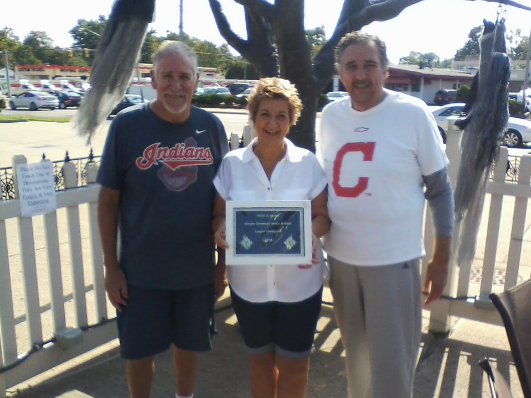 Winning manager Bob Zukerman and Commissioner Wayne Repko presented the Sponsor's Championship Plaque to Sue from the Post & Beam Bar and Grille, which sponsored the 2016 championship team of the GCSS.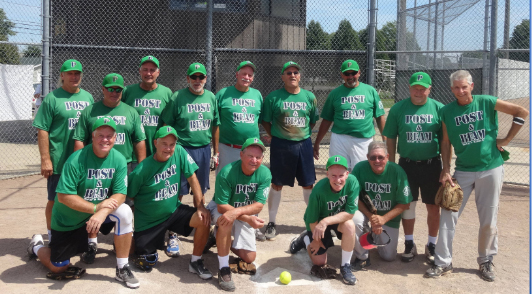 Congratulations to the Post & Beam team (team #4), managed by Robert Zukerman, for winning the 2016 GCSS Championship. The Post & Beam prevailed over the first-half champion St. Vincent's Spine and Orthopedic Institute team. Our best regards go to the members of Team #4 on their impressive run to the championship.
The GCSS officers extend their appreciation to all the 2016 GCSS teams and players for another successful season of senior softball and camaraderie. We look forward to seeing you back for the 2017 season.